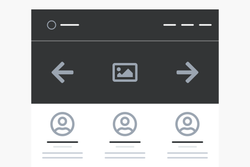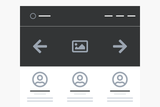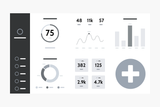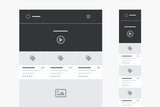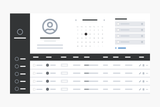 Cards Wireframe Kit
Low-fi wireframing companion to the Wireframe Deck
Create low-fidelity documents that communicate layout, content and hierarchy without mistaking wireframes for design. This Kit for Figma, Sketch and Adobe XD is the perfect companion to the physical Wireframe Deck, as it includes all of the low-fidelity components in the deck and allows you to take your wireframes from cards to screen.

The Kit includes all 3 formats and is optimized for each app, taking advantage of symbols, components, styles, overrides, etc. for a quick workflow.
The Basics
The license gives you or your company the right to use the Product in personal or commercial projects for yourself, clients or others. The Product cannot be resold or redistributed on its own, or used in another product offered for free or for sale where the Product becomes the core value. Each license covers up to one user. Contact us for multi-user licenses.
If the format you've selected is...
Sketch: Most recent version of Sketch for full functionality.
Illustrator: For use with Adobe® Illustrator® or other applications capable of editing EPS files.
OmniGraffle: Recent version of OmniGraffle.
AdobeXD: Adobe XD CC
Adobe and Illustrator are either registered trademarks or trademarks of Adobe Systems Incorporated in the United States and/or other countries. OmniGraffle and Graffle are trademarks of The Omni Group.